It takes 5-10 minutes to set up MORZH tent sauna. One person can assemble it.
To make the assembling process easier for you, we have prepared text and video instructions.
Step-by-step instructions for assembling a tent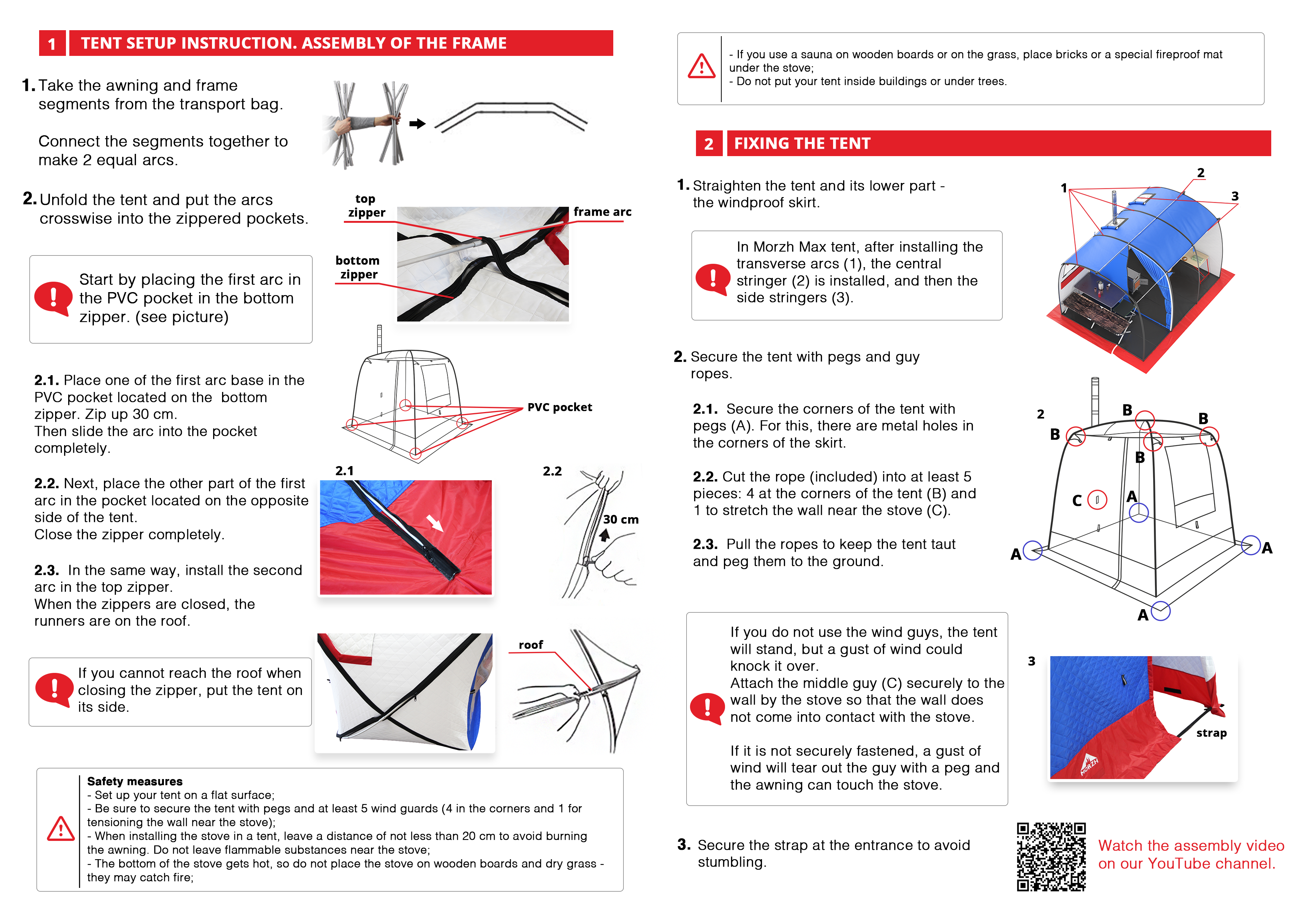 You can download the text instruction
here
Video instruction with English subtitles

Video instruction with Japanese subtitles

If you have any questions or wishes, please do not hesitate to contact us by mail info@morzh.eu
IT WILL BE HOT!