INTENT LONG stove is a long burning stove designed for heating tents. INTENT LONG is shaped like a hexagon. It allows to clean ashes out properly and gives greater stability.

***This stove is suitable for comfortable living in a tent, but its power may not be enough for the sauna mode. If you want a hot sauna, you should consider intense burning sauna stoves (INTENT, INTENT MINI).
The stove is made of corrosion-resistant AISI 430 stainless steel. This material heats up and cools quickly, has high strength and mechanical properties and is easy to treat.
INTENT LONG is used in the long burning mode, its power is enough for about 3-5 hours. Fuel consumption is insignificant, and the heat output is sufficient for a comfortable stay. The stove can be used to cook or heat food.


Efficiency, compactness, safety
This model has convectors at the front, back and bottom part for efficient heat transfer. There are also two sliding convectors on both sides of the body. Folding convectors save space during transportation. The door has a draft control designed to control the flow of oxygen into the stove. The built-in spark arrestor provides safe use.
The INTENT LONG model is equipped with folding legs for convenient and stable installation.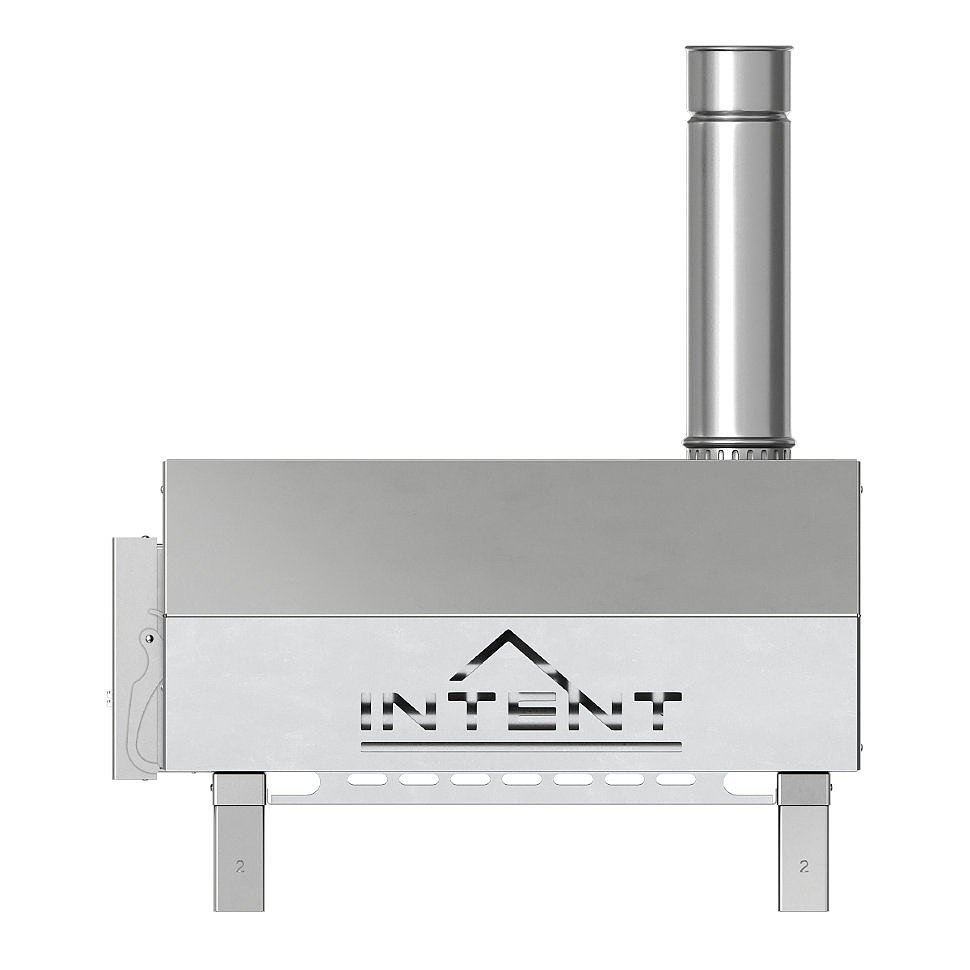 This stove is perfect for hiking, fishing, hunting. Heats large and medium-sized spaces well.
Specifications:
Material - AISI 430 steel
Steel thickness - firebox 0.8 mm, convector 0.7 mm, chimney 0.5 mm.
Length - 510 mm
Height - 330 mm
Height without legs - 257 mm
Width when folded - 270 mm
Width when unfolded - 310 mm
Chimney diameter - 80 mm
Depth of the firebox - 400 mm
Firebox volume - 15 l
Chimney segment length - 320 mm
Stove weight - 10,38 kg
The set includes:
Stove - 1 pc
Chimney segments - 6 pcs
Folding legs - 4 pcs