A tent is an important piece of tourist equipment. The structure is intended for temporary residence away from civilization. The main parameters of a tourist shelter must meet the conditions of the hike.

The best manufacturers are those, whose models are created for the needs of tourists and fishermen. Buyers give votes and money to brands that make the traveller's life easier and produce the most suitable tents. Outdoor enthusiasts choose companies whose products have stood the test of time. The list includes Russia, Canada, USA, Germany, Czech Republic, China, etc.
How to choose the best one from a wide range of tents for camping? What is important to know before buying?
Criteria for choosing a tourist tent
In this article, we have noted the main requirements:
The optimal weight and size (taking into account the peculiarities of the trip).
Protection from precipitation and insects.
Maintaining a comfortable microclimate.
The presence of accessories that allow you to place everything you need.
Easy tent setup, reliable materials, maintainability.
The type of the tent determines its weight and size.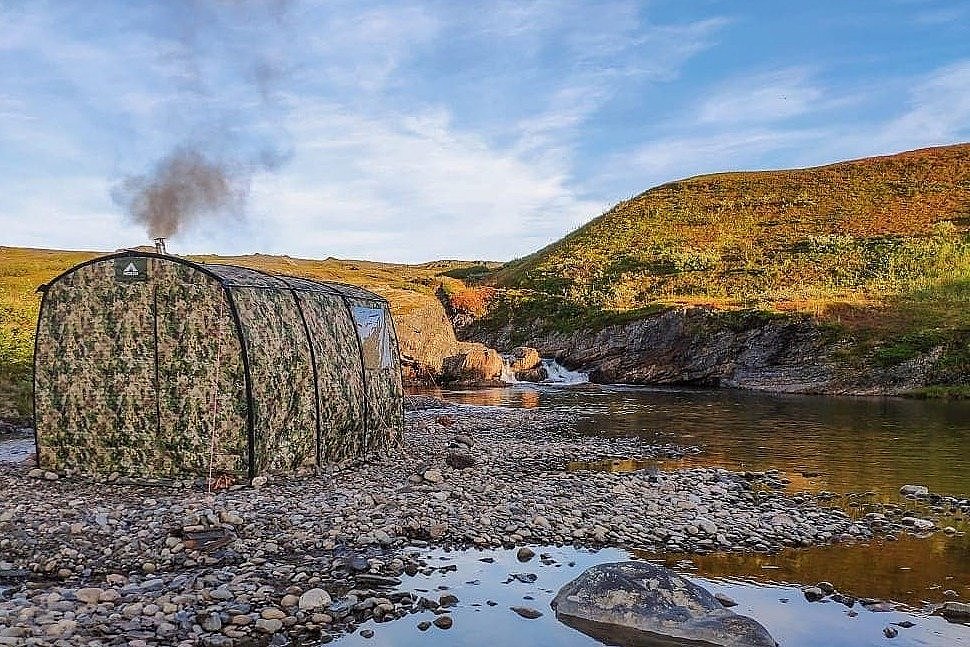 If we talk about walking and hiking with tents, then the main criterion is the minimum weight. These tents have compact dimensions when folded, take up a little space during installation. They are high resistant to wind loads, but have a small effective area, a low level of comfort. More often, they are single-layer.
If you prefer travelling by transport (car, ATV, snowmobile, boat) and the choice of tents for tourism is not limited by weight, then the assortment is expanding.
Camping tents are designed for long outdoor recreation and can accommodate several people at the same time. Large camping tents can be equipped with one or more vestibules for storing things. The advantages of such models include increased comfort and a large effective area. The disadvantages of these tents, first of all, are the weight and dimensions.
Outdoor camping tents are usually divided into 3 main categories: winter, summer and all-season ones.
Winter tents are distinguished by a strong frame and material with several layers. These tents do an excellent job with temperature extremes; camping stoves are used to heat them. Winter tents are equipped with a chimney hole, fire-resistant cloth in the place of contact with the stove.
Summer tents are not designed for use with camping stoves and for operation at low temperatures. They are usually equipped with mosquito nets, large doors and windows. The main advantage of summer tents is low price and weight.
Versatile all-season tents combine the properties of summer and winter tents. Such tents can be multipurpose - not only for tourism, but also for bathing procedures, hunting and fishing.They have a good ventilation system, multi-layer material and a frame made of light alloys. If desired, tents are supplemented with a warm floor and other accessories. Universal tents are multipurpose - not only for tourism, but also for bathing procedures, hunting and fishing. Such tents combine the best features of trekking and camping tents. They have high wind resistance, large effective area and are quickly installed.
Online camping stores
There are many camping stores selling the essentials for outdoor activities, walking, camping. Good models of tents, camping stoves and other equipment can be found.
Our site contains a high-quality assortment of Russian-made goods. We promote smart camping solutions, making outdoor activities comfortable and safe. Here you will find ready-made suggestions for organizing a camping sauna and even more. Please do not hesitate to contact us.