The floating sauna is a new attraction in Poland. The possibilities for using the sauna have expanded!
The sauna is located on a large wooden ship "Dar Mazowsza" sailing along the Vistula. The main base of the above-mentioned ship is the port Chernyakovski. Winter and harsh weather conditions cannot interfere with a sauna cruise. Anyone can organize a tourist or holiday cruise with friends or family!
Vistula - relaxing therapy
Many people sailing on "Dar Mazowsza" or other boats confirm that contact with water and nature calms people down. You forget about problems of everyday life.
Photographers and nature lovers are sure to find inspiration here. Beautiful views, nature reserves and the sound of waves relieve tension and stress.
Sauna and its health benefits
Sauna improves blood circulation, strengthens blood vessels. It stimulates the immune system and detoxifies the body. The sauna also provides relief from muscle strains and rheumatic pains, cleans the respiratory tract. Sauna procedures are recommended for bronchitis and sinusitis. The high temperature increases endorphins, makes us relaxed and soothing after the sauna.
Swimming with a sauna for children and adults.
The photo shows the youngest participants of the cruise.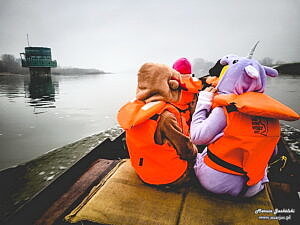 And now a few words about this sauna. As you noticed, this is a tent sauna MORZH MAX. It was placed on a specially prepared floor in "Dar Mazowsza". One of the photos shows that it can accommodate many people. And here we have to thank our distributor for the photo.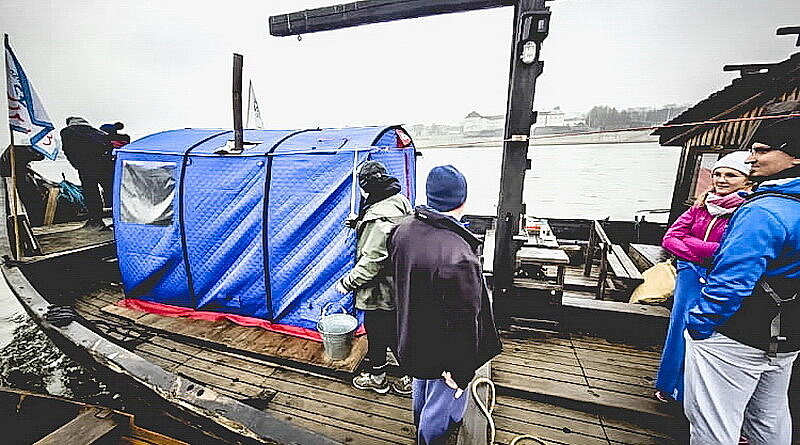 MORZH tents are designed and tested in Siberia. They meet the high user expectations and suitable for local climate and demanding users.
Link to the original source here