For comfortable outdoor recreation all year round, every lover of fishing, hunting and camping thinks about purchasing a stove for a tent. Winter tents and mobile saunas are designed to fit a wood-burning stove inside.
The difference between a mobile sauna and a winter tent
A winter tent is designed to maintain a comfortable temperature of 15-20°C for a long stay in a tent. For outdoor activities, it will 100% expand your leisure opportunities.
A mobile sauna is the same tent, but its purpose is to heat space to a high temperature from 60°C to 120°C.
Stove for tent
For a winter tent, you can use a small portable stove that can maintain a comfortable temperature of 15-2°C. You can also warm up in a winter tent using various heat exchangers and burners.
We have the following stoves for winter tents in our catalog: Tourist, Intent Long.
To organize a sauna, you need a powerful stove that heats the tent to 70-100°C (Intent, Intent Mini stoves).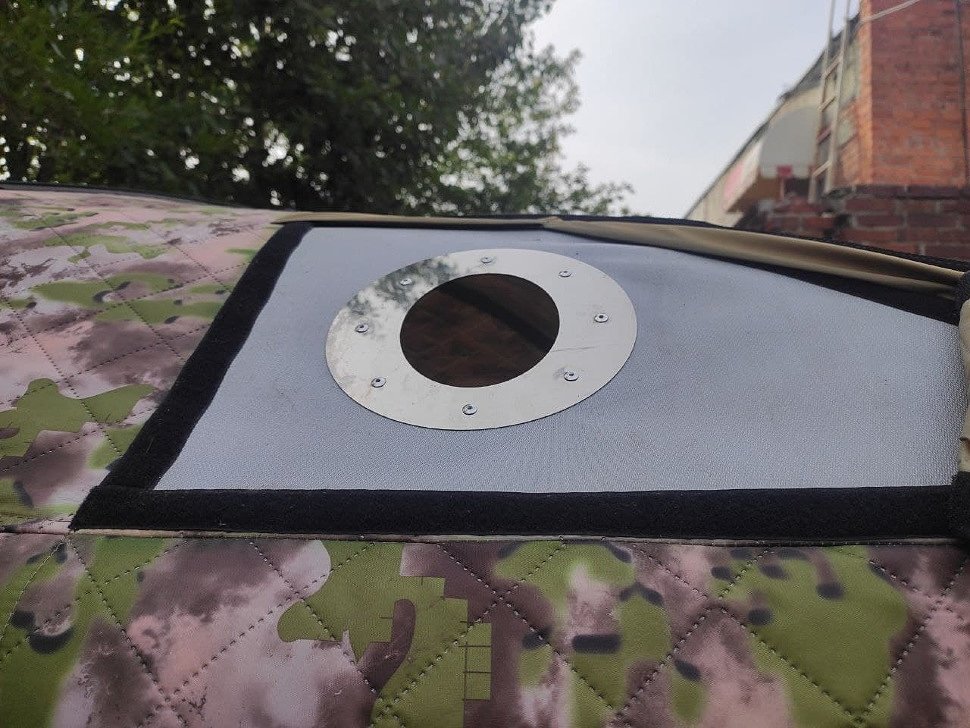 Tents with stove jack
The stove jack is in all tents with wood stoves. It usually consists of stainless steel and a special fiberglass with a silicone double-sided coating. This heat-resistant material is for burnthrough protection. When you heat a wood stove, the chimney is really hot. To avoid a fire and keep the awning for a long time, the quality chimney cut is important.
Jacks are closed with safety valves in case the use is not planned.
DIY stove jack
In this ARTICLE, we have already told how to make a camping sauna, but there are videos on the Internet where tourists show how to make a mobile sauna out of a tent. This method is not safe!
Let's talk about the difference between a special mobile sauna and a home-made one:
1. Safe heat-resistant stove jack for chimney.
In branded saunas, it is already sewn into the awning or comes in a set. In MORZH saunas, it is made of stainless steel with a silicone double-sided coating. It is difficult to do it yourself, since there are some production peculiarities.
Chimney cut is equipped with a waterproof valve that closes the opening if you are using the tent as a shelter for living.
2. The wall near the stove is stitched with heat-resistant fabric or has a guy rope.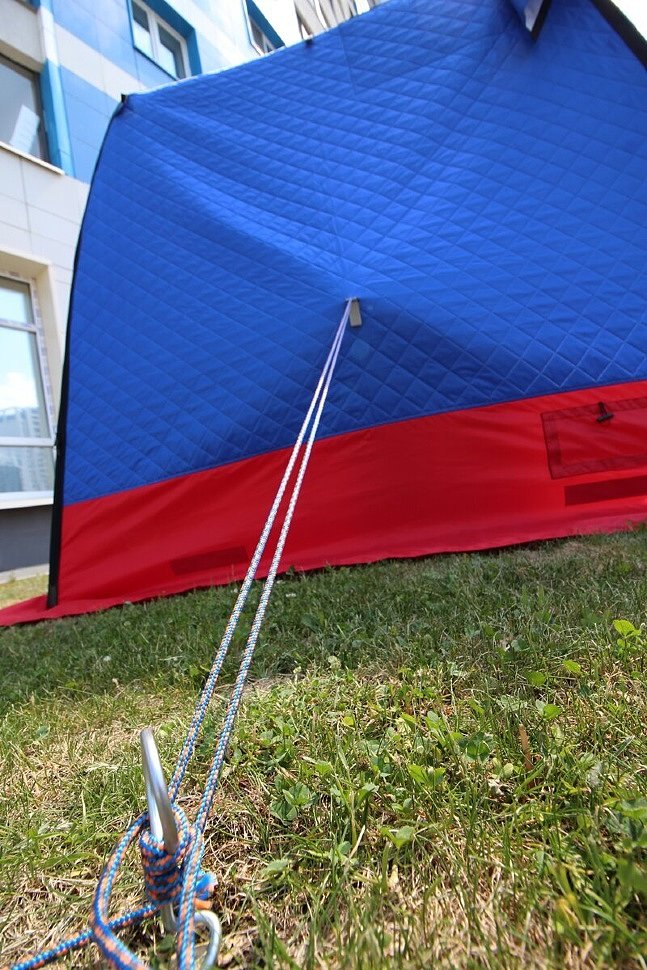 To prevent the tent from melting when it comes into contact with the stove, many manufacturers additionally sew the wall with a heat-resistant cloth. On MORZH models, the wall is equipped with a fastener for a guy rope so that it can move the wall to avoid contact with the hot stove.
3. Mobile sauna materials can withstand high temperatures.
Ordinary tents are not designed for temperature changes, therefore they are out of order quickly.
In MORZH models, not only the stove jack, but also awning and windows are able to withstand temperatures up to +100°C and above.