For many of us, one of the most enjoyable pastimes is the sauna. What if you are a fan of outdoor activities and do not like to stay at home? It may also be that you do not have the opportunity to regularly visit a stationary sauna, and building a sauna at home takes a lot of time and resources. There is a solution - a mobile tent sauna MORZH!
From this article you will learn the advantages of a mobile sauna and also find the answer to the question whether it is necessary to purchase such an additional accessory as a warm floor.
After an active day on hunting, fishing or relaxing with friends, hot sauna with a broom will bring incredible pleasure! It is also recommended after a hard working day to relieve accumulated fatigue.
Tent sauna features
Let's first analyze the features of the sauna. A mobile sauna has dimensions similar to usual tents and fits easily into the trunk of a car. The main advantage of the mobile sauna is convenient transportation anywhere. That is why the tent sauna is equipped with a light but strong frame, a portable stove and is easy to install in 5-7 minutes. MORZH tents are three-layer. Such material gives 40% less heat loss. This technology of three-layer material is patented and is used only in MORZH mobile saunas.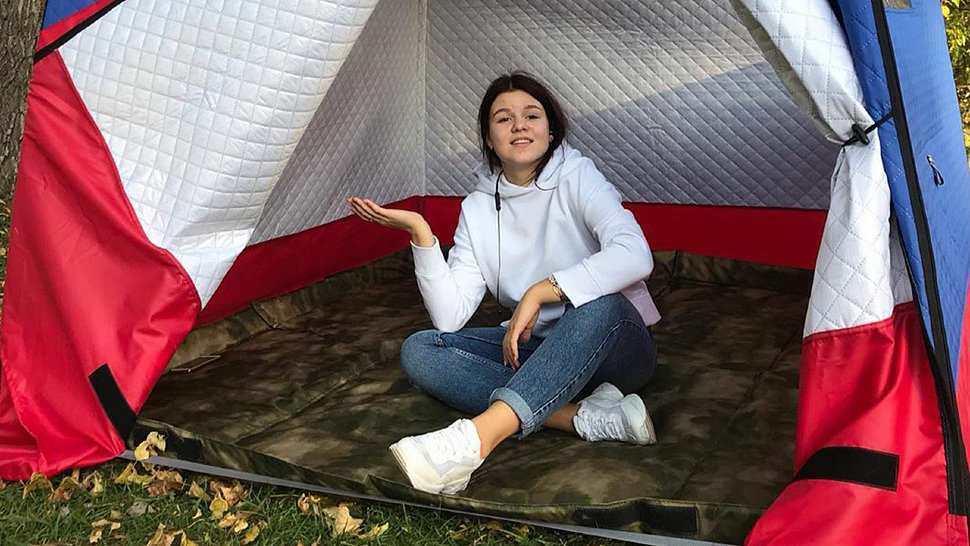 MORZH sauna has a special atmosphere where you can cleanse your body and spirit. Any owner wants his sauna to be as comfortable as possible. Therefore, he selects suitable accessories. We are often asked about what accessories are needed for a mobile sauna. In our catalog you can find the wide range of accessories, each with its own specific function. In most cases, many are interested in warm floor kit.
Warm floor kit
The warm floor is made of a special synthetic fabric that is durable and resistant to high temperatures. It easily attaches to the tent and can be a very useful accessory. Is a warm floor necessary for a tent in a sauna mode? We can give you the exact answer – no. It is just an optional accessory. The floor material practically does not absorb moisture, so moisture accumulates inside the tent. Puddles are formed, which makes the tent not very comfortable.
What is a warm floor for? For living in a tent. It is an indispensable accessory for comfortable living in cold weather. It does not freeze on the ground, its edges are folded inside the tent, which prevents moisture, snow and cold from getting inside the tent. The warm floor has a convenient feature – part of it can be unfastened, so it is possible to install a stove or, for example, open a space in order to drill a hole for winter fishing.
We can say with confidence that this is a useful accessory which can expand the possibilities of your tent and make your stay even more enjoyable.