We have always been interested in participating in various events, promoting our products and sharing experience. The hottest August festival BanyaFest gave us the opportunity to do this.
Sauna festival
In August 21-23, an international sauna festival was held. There were participants from Europe, CIS countries and from many regions of Russia. One of the main missions of the festival was to show guests how to steam properly in order to get real benefits, to discover new "tricks" and show the variety of sauna types from different manufacturers.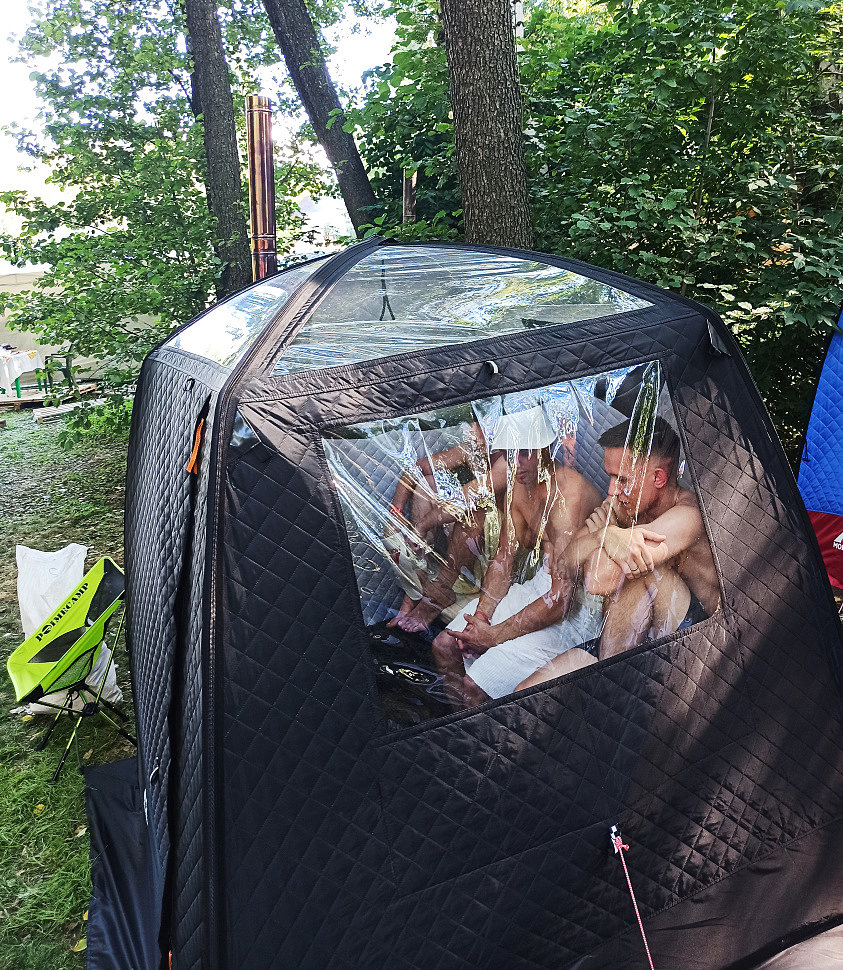 During these days, the guests had the opportunity to get acquainted with the novelties of the sauna industry and purchase many useful goods: brooms and sauna cosmetics, stoves and chimneys, sauna stones. Professionals in the sauna and spa industry shared their skills, and stoves and chimneys manufacturers surprised with their new products.
The guests of the festival did not have to be bored: a variety of competitions and lotteries were held, where there was an opportunity to win souvenirs and gifts. Adult visitors took a steam bath in various saunas, attended massage procedures and shared their impressions with other sauna lovers. Also attractions, flash mobs and other joys were organized for children.
MORZH participation
MORZH Company got real pleasure participating in this event. We presented such 3-layer models as MORZH MAX, MORZH Sky and others. We were glad to know that many are interested in the idea of a mobile sauna and support the popularization of sauna tourism. Mobile sauna tents can be placed anywhere and can be taken with you on any trip!
Already 30 minutes after the heating of MORZH sauna, a queue of people wishing to try it was formed. "It is possible to STEAM in the tent ?!" Many people did not believe that it was possible to create heat in a tent, and we proved that it was the reality!

We are constantly improving and coming up with new models and configurations of the tent. This time, among other products, a new model with a movable wall and a large mosquito net was presented.
Unique model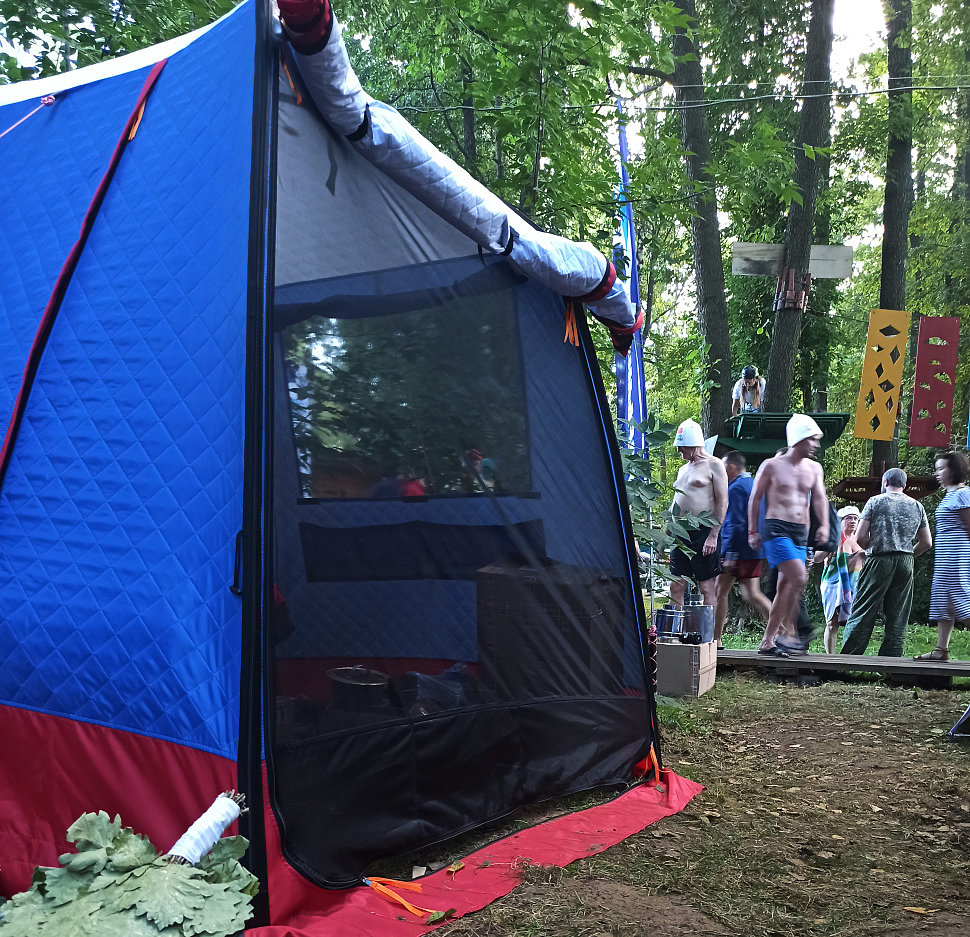 There was even such an unusual model as a steam box, which was developed by MORZH company according to an individual request. Its design is a variation of MORZH tent, but adapted for specific tasks. The result is a universal device that is easy to assemble and place anywhere. Steam box can turn an ordinary room into a phytothermal spa cabinet.

BanyaFestl is a great way for people to get to know the sauna culture and traditions. It promotes a healthy lifestyle, family values, plunges you into the world of sauna and charges you with positive emotions! You have a rare opportunity to learn more about the structure of the sauna and use the services of BanyaFest - phytothermal massages, cosmetic procedures and much more. And of course you can see and try MORZH mobile sauna!
We made a lot of new acquaintances, showed our unique product and enjoyed communication ourselves. Thanks to the BanyaFest organizators, participants and guests!