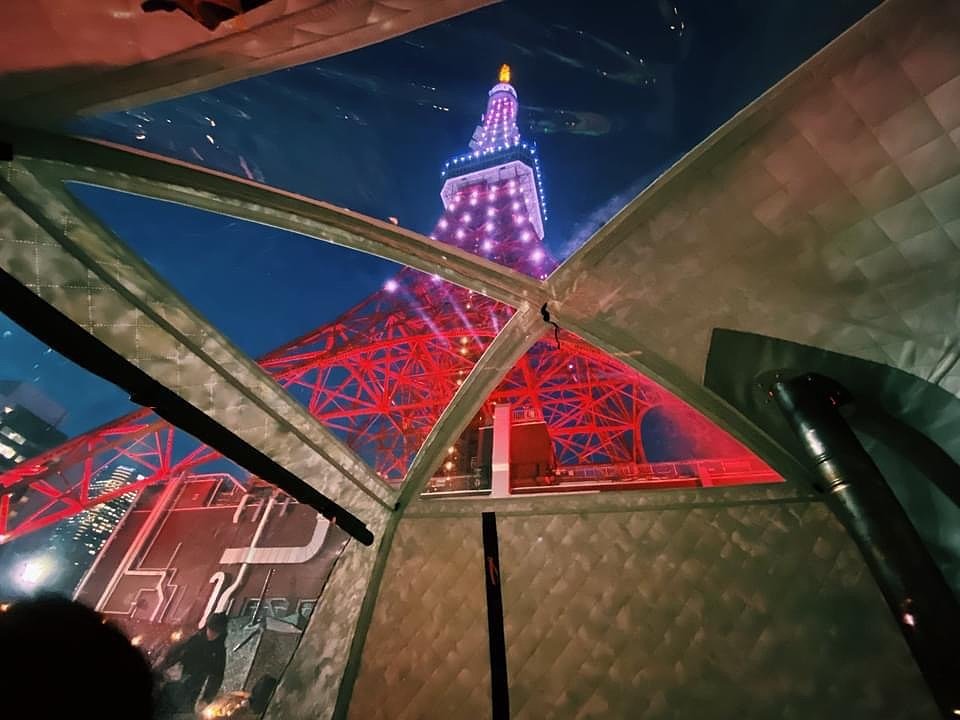 Last weekend, March 12-14, an exclusive Naked Sauna & Spa event took place in the center of Tokyo - on the world's tallest TV tower, the Tokyo Tower!
During the festival, participants were able to enjoy the unique art of light and relax in a tent sauna under the open sky.
The project involved 7 of Morzh Sky sauna tents with a panoramic roof. A large window in the tent and a transparent roof allowed the sauna attendants to observe everything that was happening around and see the glowing Tokyo Tower.
The event was followed by all security measures during the pandemic and was attended by a limited number of people who had registered in advance.
We share photos from the festival.